The first of a series of post-Israel sabbatical musings and reflections
December 18, 2012
We have now returned from the 5-week Israel sabbatical with very full heart and mind. The purpose of this intentional pilgrimage was double: for Yvonne, to grow in her calling as an informed intercessor; for me it was to work on the new book on persecution—shaped primarily for the North America world, but with application and possible adaptation to a broader audience.
God met us beyond expectations and with unexpected ones. The itinerary, arriving October 16 and returning November 19, found us based in these four regions—geographic points:  Haifa and area (NW Israel and Mediterranean): 5 days; Galilee area (north): 10 days; Jerusalem and beyond (central): 16 days; Tel Aviv (west central Mediterranean): 5 days.
Instead of walking the geographical path, let me start these thoughts with some of our general impressions.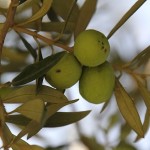 First, we thank God and our Israel-based friends-colleagues for investing in us, allowing us to talk with them in depth, listening and learning from them. Long-term cross-cultural workers (names withheld for security reasons) in Israel speak honestly about the high challenges and price paid (spiritual, emotional, physical) for extended service in that epicenter of God's actions and spiritual conflict. We have the highest respect for them. This experience brings new and expanded insight as we read news and pray.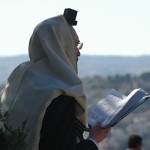 Second, Israel is an incredibly complex, layered piece of culture and geography, ethnicities and faiths, with many conflicting "narratives": Jewish, Christian and Muslim ones; Jewish and Arab ones; ancient Christian communities versus Evangelicals; the Messianic believers viz a viz Arab brothers and sisters.
We worshiped with diverse congregations: Arab Anglicans at Christ Church, Nazareth; Messianic and expatriate believers at Christ Church Jerusalem; Messianic congregations in Jerusalem and Tel Aviv.
We were challenged, encouraged, stretched, leaving with the deep conviction that the triune God's purposes will not be thwarted at the End. We were driven to God, his Word, and asking the Spirit to guide us as we listened to the narratives.
Third, for me the writing expectations were revised early on during our 10 days in the Galilee region.
Our friend B, who with his wife, L, extended such hospitality and time to us, early on gave me a key guiding piece of insight: "Bill, this will be more a time to collect material, gather impressions and study, but not write." He was spot on, though there were a couple of writing "download" gifts: one on the Mount of Beatitudes and one in the quiet garden of Christ Church, Jerusalem.
My file folder came back full, my Bible marked with key passages from both prophets and NT on the themes of suffering and persecution, and on the countless mentions of place, people and times.
Now come incubation, structure and writing.
in future postings I will suggest further impressions and lessons. We are so thankful to God for supporters who years ago (2006) funded this memorable but delayed sabbatical.
Meanwhile…………………….we pray earnestly and with new understanding for the believers—Jewish, Arab, ex-pat—in Israel as they live and serve in the midst of constant temporal and spiritual kingdom warrings and clashings…….just as in the days of Jeshua's First Advent.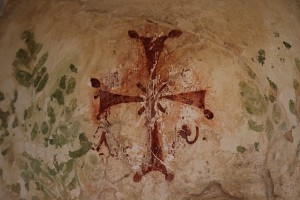 May this be for each of us a very significant Advent-Christmas as we prepare, reflect, celebrate.