Broader strokes of the brush on the "Sorrow and Blood" canvas
November 8, 2013
Good global friends,
Here are some good news pieces on the book. We are amazed that it is the 3rd best seller for William Carey Library (after the two Perspectives texts).  For more information, go to http://www.sorrowandblood.com.
Christian Post had asked me for an interview early in 2013, and I was finally able to complete it about ten days ago.
http://www.christianpost.com/news/sorrow-blood-resource-anthology-chronicles-centuries-of-christian-suffering-persecution-and-martyrdom-107839/page2.html
The last issue of Mission Frontiers has a four-page interview also which I will post separately.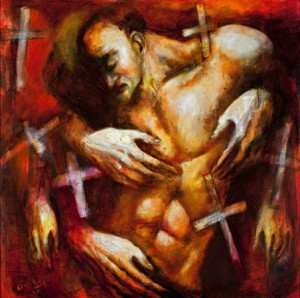 On November 14 I will do a webinar with Missio Nexus, the North American Great Commission network on our book. Our fellow writer, Marv Newell is the host of those striking conversations and he expects "80-100 computers" on line.  We shall see, but thank you for your prayer.
Continue to pray for the distribution AND reading of the book. We are in process of the translation-adaptation into Spanish, Portuguese and Korean.
Thank you again for your vital contribution to this unique resource anthology.  Please feel free to circulate this email and the news items.
Soon,
Bill