Organizations that I affirm who minister in the vortex of Iraq and merit our investment.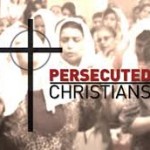 August 20, 2014
Good friends,
A number of you have asked me what organizations I recommend for prayer and financial investment in relation to the current massive and tragic crisis in Iraq.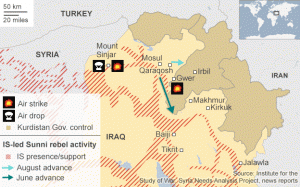 Such as this one:
Can you please direct and help me formulate a response for our church to the events going on in Iraq.
1.We are praying but how can we pray intelligently?
2.How or where can we additionally help? Is there a place(s) we can give to support any relief effort? I'm not easily finding places to do that.
3.How else would you recommend responding?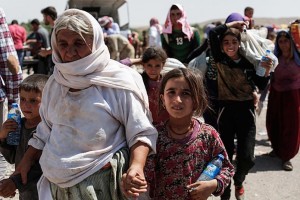 Below you will find a list of organizations that I trust in terms of careful stewardship of resources. I thank Mindy Belz of World Magazine for her help after I wrote her for her ideas.  I have listened to some ten different voices and the list I send you gives healthy diversity.  I don't know all of the organizations equally, but I trust them.
How to pray? Just think about it!  Make it relevant, real, truthful, applicable, and encourage your congregation to invest in any or more of these.
Yes, I know some of them are primarily from North America. Forgive, but that's my current world. If you know of others you trust, let me know.
Blessings as you discern what God wants you-us all to do here.
Bill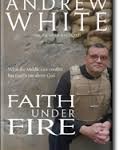 Organizations that I affirm who minister in the vortex of Iraq and merit our investment.  It's a nasty, massive and very complicated Iraq crisis.  Bill Taylor, WEA Mission Commission; TaylorGlobalConsultThe first four are the closest to "the ground" and have long-term relationships and credibility. Three of them are church-based     ** Rev. Andrew White's mission in Baghdad

;

http://frrme.org

  While Rev. White is Anglican, "The Vicar              of 

Baghdad", his relationships are very broad and solid.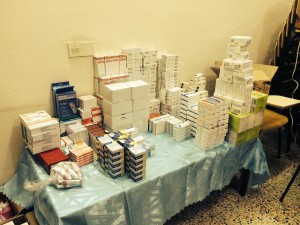 ** From the Evangelical Anglican Mission Networks     ** 

Many Iraqi Christians have found sanctuary in AG churches in northern Iraq. Select "46" for "class"              and type "Christian Refugee Assistance" in the comments section. 

https://giving.ag.org/Give/Details/1a1a0e13-612e-4d3d-94b2-80b231a7fac4

.

     ** Partners International. 

PI has my highest respect for their commitment to believers in Iraq, and in particular the Kurds.   I have personal reference from friend-colleague who works with PI and has been there countless times.

     ** www.iraqrescue.org.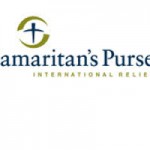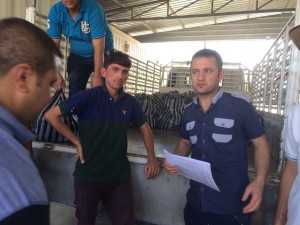 ** The Foundation for Relief and Reconciliation in the Middle East
** Open Doors
** Servant Group International
** Global Aid Network, the relief arm of Cru
——————–
For a powerful interview: https://www.youtube.com/watch?v=ryyb9LHkYXY
——————-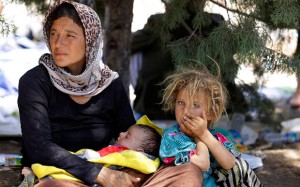 This is the recent report I received  last week from Partners International
August 12, 2014
Friends,
Dohuk has welcomed 700,000 refugees, Hawler 500,000 and Suly 200,000. Most refugees have been sheltered from the scalding heat in school buildings and construction sights. Relatives are being welcomed as much as possible and as much as their floors can spread mattresses. Help has been pouring from all sides!!
This morning the Yazidi families received a week supply of food. 5000$ worth of medication has been purchased and sorted. I have been working at the Assyrian Union locations for couple of days (450 families are occupying two school buildings and a preschool floor). 40 prescription lists have been refilled, ORS in sippy cups were a big attraction  (dehydration prevention was part of Farrah's job), dippers, soap, detergent, wheel chairs, and disinfectants given out as mobs of ladies pushed and shoved. Another group of doctors handed out medication at the Syriac Catholic Church in Enkawa. 
The cities are now calm, relieved that borders are contained and trying to resume normal daily life.
Thank you for your support.
Blessings
Kurdish Christian Leader
———————
From the Evangelical Anglican Mission Networks
https://americananglican.org/current-news/brothers-sisters-slaughtered/?utm_source=Weekly+update+August+8%2C+2014&utm_campaign=august+8++2014&utm_medium=email
Our brothers and sisters in Christ in Iraq and Syria are being slaughtered by the Islamic State (ISIS).
Gruesome videos produced by ISIS are appearing on the internet showing beheadings and public displays of dismembered Christians. In many places Christians have been crucified by the ISIS.  Some videos show Christians being forced on their knees to renounce their faith and convert to Islam—only to be summarily beheaded following their "conversion."
———————
From the MANHATTAN DECLARATION team: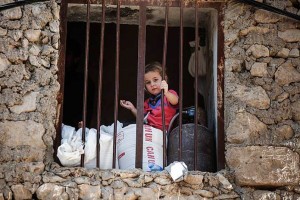 That is why I have composed a Plea to our government and the international community on behalf of victims of ISIS barbarity.  I ask you please to read my plea and consider adding your name to mine on the website we've established for this purpose: www.iraqrescue.org.  We need to let our elected representatives know that we care about Christians and others who are victims of persecution abroad and we expect our own nation to be in the forefront in defending them when we can.
We are not the world's policeman, but as disciples of Jesus we believe in doing unto others as we would have them do unto us. Without jeopardizing American lives, our nation can help the suffering Christians of Iraq at a time when they are facing possible annihilation.  What we can do for our persecuted brothers and sisters, we must do.
Yours gratefully,
Robert P. George,
McCormick Professor of Jurisprudence
Director of the James Madison Program in American Ideals and Institutions
Princeton University
———
Finally, from Bill again.  If you want some disturbing images, here you go.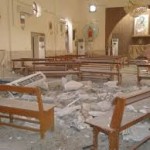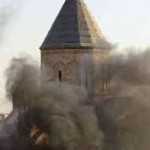 1. Iraq images  https://www.google.com/search?q=iraq+crisis+images&client=safari&rls=en&tbm=isch&tbo=u&source=univ&sa=X&ei=ve_vU47GI5WvyAT__oKQDw&ved=0CDYQsAQ&biw=1584&bih=890
2.  Christians in Iraq               https://www.google.com/search?        q=christians+in+iraq&client=safari&rls=en&tbm=isch&tbo=u&source=univ&sa=X&ei=ivHvU4INg4DKBKbdgsAH&ved=0CFEQsAQ&biw=1584&bih=890
3.  We had never even heard of the Yazidi people.  Now?
https://www.google.com/search?client=safari&rls=en&tbm=isch&source=univ&sa=X&ei=6vDvU-yaCYH4yQSf34Bw&ved=0CB4QsAQ&biw=1584&bih=890&q=yazidi%20images#imgdii=_