Global Mission Handbook: A Guide for Crosscultural Service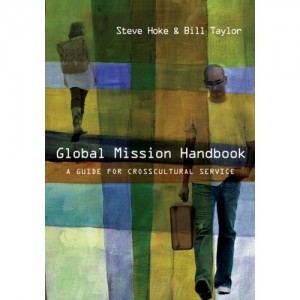 Global Mission Handbook: A Guide for Crosscultural Service
Steve Hoke and I have created a unique practical guide to prepare our longer-term crosscultural servants. This one-of-a-kind handbook orients these prospective partners to the journey ahead, with a strong, initial focus on spiritual formation. Each chapter provides mental road maps and tools for preparation, taking the first steps, arriving and thriving in another culture. Biblical and experiential insights from over fifty other intercultural resource people highlight the heart issues as well as hands-on ministry topics.
We trace the process to find actual placement with a sending church or mission agency, asking the key questions that one should be raising along the way. Previously published as Send Me! Your Journey to the Nations, this handbook has been completely revised and significantly expanded to be even more comprehensive and useful.
Steve and I are convinced that Global Mission Handbook is an indispensable guide for following God's call into global, cross-cultural service. It's the only handbook on the Christian market to help prospective workers navigate the topography between their "now" and future long-term crosscultural servanthood.