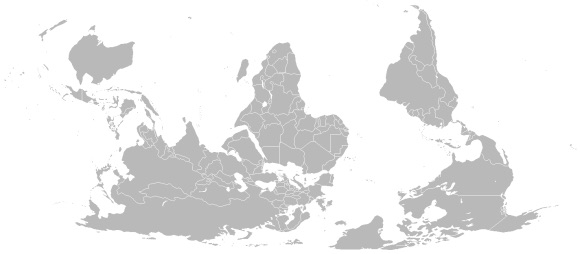 September 11, 2017
I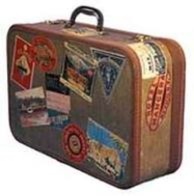 finally return to this series on attrition, defined again in its broadest sense as "departure from field service by missionaries, regardless of cause". My personal prime concerns related to attrition address the specific causes of premature, or earlier than expected, or hard-to-explain, or painful departure from cross-cultural field service of longer-term workers—those at significant geographic distance from the sending base or home church.
Yes, it's complicated but so are people and that's the way things are.
So over 20 years ago when the WEA Mission Commission team launched ReMAP I—the 14 nation study of attrition of longer-term missionaries—we simply did not have an idea even of the general topography of missionary attrition, much less on an international or global scale. That made ReMAP I a unique and challenging cross-cultural research project. It's strength was also one of its weaknesses: we really only had hard access to the sending agencies (and some significant ones declined to participate in the study) of the 14 nations. It was virtually impossible to get responses from the thousands of sending churches or independent "self-sent" workers. However we do have scores of case studies that affirm the core results of ReMAP I.
Again, the driving question was this: Why are so many good people returning earlier than expected from longer-term cross-cultural ministry? They went out with high hopes, but something happened, and now they have returned, many of them discouraged and confused, all of them hurting.
At the end of the study, when all the data was evaluated, it seemed that we could reduce these three cluster factors as crucial:
 Issues related to spirituality; for example, understanding of "call", of the cost of cross-cultural ministry, of the need for serious pre-field equipping;
 Issues related to relationships; for example, getting along with spouse in cross-cultural pressures, with leadership, with colleagues and with national leaders;
 Issues related to pre-field equipping; in other words, the absence or inadequate pre-field equipping for cross-cultural service, especially intentional formal and nonformal training centres, and in particular the equipping that combines the strengths and resources of the home-sending church with those of the training centers.
But it's a new world out there and things are going upside down or topsy turvey!
In the next post I want to drill deeper into these three clusters, but the question I ask myself now is this. Would these three prime issues explain attrition today? Nobody knows. Since our follow up study resulting in the book, "Worth Keeping", we have seen little interest in the topic and certainly no studies that we know of.
Why would this be the case, and what truly IS the attrition reality today? Well, it certainly is different, and at least for these reasons.
First, more and more the mission movement is driven by the local church, and in so many cases this is healthy. But there are dangers, especially when the local church—regardless of its size, thinks it can "do it all by ourselves". The local church mission movement is independent, autonomous, has less personal history in mission and much less institutional memory. In my 55 years of mission service I have seen so much change of church mission leadership, with close to zero interest in the past.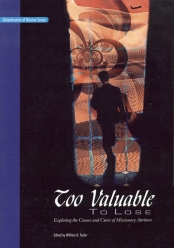 Second, I sense a growing acceptance as normal mission service, and even to call what we used to call "short-term" service to become middle-term or even long term. I had an astonishing conversation with one young missions mobilizer who spoke to me of six months being long-term. What?????????
Third, mission itself is being re-defined, and in many cases for the good. I am grateful for the elimination of the old dichotomy of "home" versus "foreign" mission. One of our former supporting churches had a mission team leadership change and we were categorized as either "domestic" and "international" workers. Since we lived in Austin we were slotted into "domestic", and it took two years for me to negotiate a return to "international", and we had to apply all over again for basic support. Something's wrong with that picture!
On the good side, I see churches crafting a mission policy statement that takes their own Jerusalem—their city—into serious consideration. But of the 15 churches or so where I have had the privilege of helping write such statements, only the last one took the city seriously.
I am glad to see the elimination of the other dichotomy between "evangelism and social concern". In Scripture and mission history they have all been intimate partners, but for too many years the American mission movement separated them. So now we witness more ministries of compassion and justice coupled with Gospel and church planting. This is healthy and encouraging. It also sits well with crucial Biblical passages like Luke 4 and the Nazareth Manifesto.
However, we must come to grips with new challenges, especially impacting our younger adult future servants.
Fourth, and here we shift a bit. The mission movement in the Global North (I am hesitant to speak on Global South realities related to this face of our landscape) nations is grappling with a new set of cultural, philosophical and theological changes. Tectonic shifts, thanks to post-modernity and the new religious pluralism, plus the breakdown of the family mean that so many of our candidates come to the mission service threshold with serious internal unsettleness in relation to gender and radically dysfunctional family systems. We are challenged with the problem of protracted adolescence, where young adults are taking longer to make key decisions. So many of them come from divorced families and are speak of an openness to re-define what it means to be human and marriage. "My gay friends truly love each other. Is it not their human and civil right to enjoy marriage? So what? Look at my parents? Let's give full marriage to whoever do love the other."
Ah, I groan at this one.
Fifth, let's toss in another more contemporary attrition cause—pornography. And it affects not only men (as would be commonly expected). Christian women are trapped into the addiction. Actually, I first heard of porn causing attrition right about the year 2000. That would be when Internet access exploded around the world. Men and women could then watch it in secret in even the most so-called isolated places of the world. Women represent 30% of the visits to "erotica"; in some cases it's defended as an affirmation of their feminist stance. But this fantasy exacts a deadly price.
Sixth, as profound as these are, honestly, my deeper concerns have to do with the ambivalence and uncertainty regarding core Biblical and theological issues. My younger friends ask: "So can Jesus be singular without being unique? What's the difference between 'singular' and 'unique' anyway? Does Christ have to be the only way? What will God do with good people (like my friends who are sincere Muslim or Buddhist or Shinto or animists or Hindu at the Great Judgment? Do we need a Great Judgment anyway? It's so unfair!"
Many of our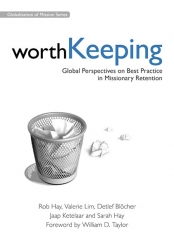 choice young adults are thrilled with the magnificent pictures of worship in the book of Revelation. They are challenged by steadfastness under persecution in that apocalyptic book. But they would rather not deal with the equally powerful reality in John's writing that has to deal with eternal judgment and the reality of eternal separation from God.
But are these the same young adults that come to our mega conferences, whether an Urbana, a Passion conference or the One Thing celebration in Kansas City? Have the leadership of these three giga-discipleship and mission celebrations done any kind of in-depth evaluation of where our beloved younger adults stand in terms of Truth? Hmnmm, might that be a challenge to consider?
OK, enough for now! This is sufficient for me, the writer, to mull over for some time. Ah, not incidentally, I was a participant of the recent COMIBAM mission congress in Bogotá, Colombia. I bumped into the Brazilian publisher of the Portuguese edition of "Too Valuable to Lose" and he surprised me, when he said, that book continues to be a best seller and we want to produce a new edition. What are your thoughts?  I affirmed him and suggested that they update it with some new chapters and a new foreword and introduction. That was a nice touch for a book now 20 years old!!
When we return we will explore the three cluster issues of attrition and apply them today.
Thoughtful reading for all!