Part Three: Lausanne III Cape Town 2010 Reflections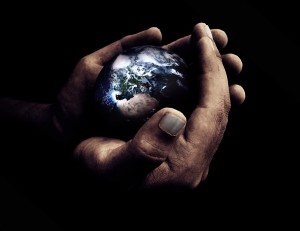 December 10, 2010 Welcome to Part Three (final one) of the Lausanne III Cape Town 2010 Cascading Reflections Thanks to Rob Brynjolfson, who recommended these entries. You are a good man! http://www.brynjolfson.com/rbryn/.  And my friend Paul Borthwick, who mentioned the blog, and another friend in Indonesia read Paul's word and then went to the blog. Amazing wee world, eh? Steve Moore has some excellent insights and report on Lausanne III in his vblog, "Learning @ the Speed of Life", http://www.themissionexchange.org/vlog.php
Now seven weeks later, these are my core take-homes from Lausanne III:
Lausanne 2010 was convened by its leadership to mark the 100th anniversary of the historic Edinburgh mission gathering. It is one of three global events this year (Tokyo 2010, Edinburgh 2010 and Lausanne III).  Global Evangelical leaders, thoughtful Christians with local to international arenas of ministry and spheres of influence gathered to grapple with core issues and contemporary challenges to our faith. I am sure that the Lausanne leadership wanted this to be a "kairos, agenda-setting" event for the 21st Century. But many respected colleagues doubt that it was, and only "chronos" time will reveal the long-term impact and fruit coming from Cape Town. We shall see what unfolds.
The packed program attempted to deal with these core issues, with strong though uneven results. Unfortunately, the agenda was very large and too much was attempted, with uneven results. The strong presence of the arts (visual, worship, film, drama, dance) was a high redeeming factor for me. For me personally, the steady series of valuable, divine encounters redeemed and balanced out any program shortcomings. I return with stronger and new friends with shared passions. I also thank God for the countless espresso coffee stations all through the Cape Town magnificent convention centre.
The long-term outcomes of Lausanne III depend on the way participants and their ministries return with the core issues clearly in mind to discern how they apply them to their local, national, regional or global ministry-sphere.  But is it possible to identify the core issues? I was surprised that one of the major Christian magazines in the USA acted as if only a minor event had perhaps taken place somewhere in Africa. Bad call on their part. The jury is still out as to whether Christian leaders with no contact with Cape Town will be curious or interested in the discussion and outcomes. It was encouraging for me that in my first two weeks back home, two churches asked me to report on Lausanne III. Yet, other friends did not ask one question, and I tested them to see if they would ask.
We wait to see whether the gifted and committed Evangelical voices from the Global South (very present in plenaries and all other main session) will move into leadership. But will they be heeded? Can we not expect both younger leaders and Global South leaders to speak from a different manuscript and sing from a different score? They would, if allowed, probably lead us in a different but needful direction. And certainly with a different congress budget and overall investment (when you consider what each participant paid for travel, lodging, registration).
It seems to me that if Lausanne III was intended to celebrate this global shift, then the leadership could have openly stated something like, "We live in new times, in a new world, with godly and gifted leadership in the global Church of Christ. We have listened to David Ruiz and Patrick Fund's serious words. Therefore the Lausanne leadership team announces that it will not plan anything beyond Cape Town without substantial engagement with Global South leaders, selected by their own regions, teams and international ministries. We will spend time in prayer, listening to the Spirit and to each other. Only then will we attempt to establish an agenda, discuss viable structures, partner with established movements and networks, and together move into the future."
Lausanne III was convened "in collaboration with World Evangelical Alliance". Is that formal collaboration over now? I doubt it, but many wonder what shape this will take.  There are other global networks already in place, with an established track record, and with gifted, experienced and competent leadership (the WEA Mission Commission is but one of them). I wonder how many of them have been invited into the future of the movement?
The same thing can be said of the "younger" leadership—at best a very fuzzy term, because in Lausanne categories, this appeared to be anybody under 50!
To put it another way. Cape Town was to celebrate this tectonic shift of the global church of Christ. Again, will the agenda now be determined, and the players named, by the majority world church? Will Lausanne leadership truly transfer responsibility and authority, or at least offer to serve in high collegiality? I wonder.
5. While the "Cape Town Commitment – A Declaration of Belief and a Call to Action" was excellent and the gifted team internationally representative, the process was very different from Lausanne 1974. The "Cape Town Commitment" was not open to direct input during the Congress. In 1974 we were given a number of times to input into the formulation of the Lausanne Covenant. Toward the end of the congress, a trusted colleague stated, having read a draft of the "Commitment", that it could have been written long before October, 2010, as it was primarily an Evangelical affirmation of core convictions.  I deeply appreciate Chris Wright's hand in crafting the guiding first draft, with the emphasis on the narrative of God's love and our response.  We certainly moved far beyond factual declarations requiring mental assent. Part II emerges from the congress, and we await its release.
Will Lausanne III go down as an agenda-setter, a kairos moment? Only God knows. Did it give a ringing affirmation to some key issues that needed affirmation? Yes indeed. Do I engage the future stronger because I was present? Yes. Did Lausanne III shape me deeply? Don't know.  Will the two parts of the "Commitment" be studied? Yes. I have given an assignment to my January, 2011 class at Trinity School of Ministry to read and compare both documents from 1974 and 2010.
6. Let us thank God for what tangibly was experienced, accomplished and which aims for long-term impact. No gargantuan event like this will make everybody happy all of the time. At the end of the day I am grateful for the Lausanne generosity to me personally, and to the key Congress Team (the ones I know best: Doug, Lindsay, Blair, Hwa Yung, Rick, Ramez, Chris and others), for all your work. Interestingly, as of this writing, the web site still lists 17 names in the "Executive Leadership": but only 5 are from the Global South. http://www.lausanne.org/about/executive-leadership.html
And now we move into the future as reflective practitioners.
It has been my honor to attend all three Lausanne Congresses (Lausanne 1974; Lausanne Manila, 1989; Lausanne Cape Town, 2010). Now as someone who desires to be empowered by the Spirit as an emerging sage, I have much to ponder, share and apply in the mentoring and writing, consulting and teaching worlds and arenas that God is opening up to me. With appreciation and gratitude to God for his mercies to me. To life! To family! To God! To His global community!
Bill–mentor and writer, teacher and emerging sage
Next: reflections on 135 years of life, Yvonne's 65th and my 70th birthdays–a season of extended celebration begun the day I returned from South Africa.