Perspectives as we conclude Advent (the "little lent") and Celebrate Christmas midnight the 24th on.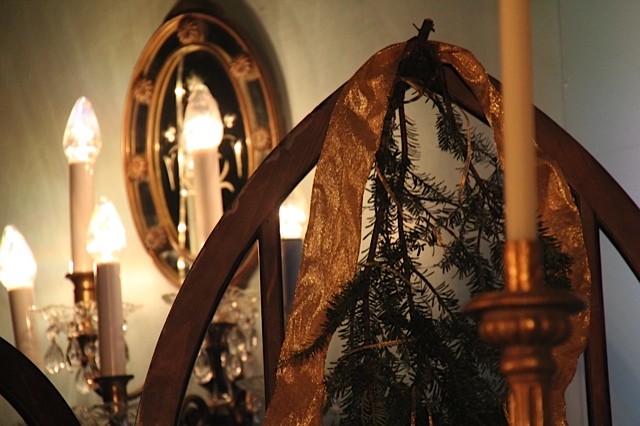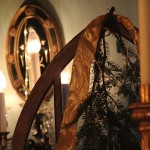 December 23, 2010–concluding on the 25th
I am sneaking a few minutes to start the process of posting this set of visuals before the full family comes over for the traditional December 23rd family gathering, Taylor I (2), Taylor II (2), Warner (6) and Twohey (4), a total of fourteen people in our home. Food is ready, family photos imperatives as we document the years, more food, talking and laughing, change of clothes for kids to play, the Christmas story, some carols, (more food?) and the grandchildren open their gifts (as slowly as possible to teach deferred gratification), and perhaps a few adult ones.
Yvonne has a grand surprise coming and it will be revealed later, but she's the Grand Nonna, The Wise Woman of High Heart, and the intercessor-warrior.
But first an example of the viral concert attacks in public places with primarily a surprising and stunning rendition of Handel's "Hallelujah Chorus". There are many but here is my favorite, in part because of the venue, the people's reactions, and the massive pipe organ. Ah, comic Steve Martin has hit it on the head on "Atheists Have No Songs", with quartet. Great satire, and I think recorded in my American home town of Austin. And third: "Imagine if the Virgin Mary had a Gmail account. Or if the Three Wise Men bought their gifts for the baby Jesus on Amazon. Or if Joseph was just another Farmville fanatic on Facebook". Berman Kumar, (my Indian-Malaysian friend, married to a Singaporean Chinese woman and living in Australia, and from there leading a global network focused on the less-reached peoples of the world), just sent me his favorite Christmas song, of sorts. Bollywood weds Christmas jingle".
Ah, music and arts from our world………. Then there's food, a robust theme in Scripture, from Genesis to the Revelation. And do we enjoy it!!
We have an Italian tradition, passed to Yvonne from her Italian nonna, Katarina DeAcutis (immigrant through Ellis Island in 1919), of struffuli making, and hence a few photos. Young Cormac Warner, 10 years old right now, has been endowed with the privilege of learning from his own Nonna.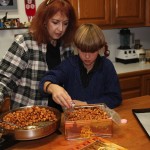 And then things move to family and food, more food and drink, then food and family, then family and gifts and family……….and food.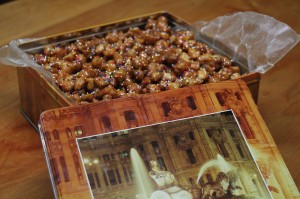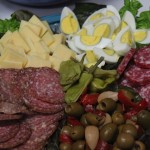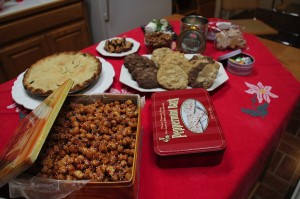 December 24th eve worshipped at Christ Church-Anglican, where the palpable presence of the Spirit was felt.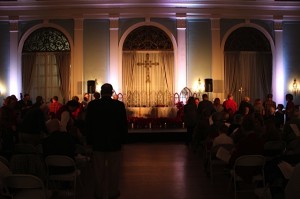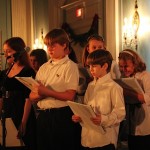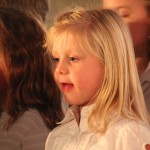 The early service was a
Children's Christmas pageant with some 50 children, but a drama loaded with heavy doctrine and magnificent music, all created by our folks.
The second one, starting at 8 PM, was a full concert with a local band that became part of the entire worship experience. The sermon was powerful, as were the worship and Eucharist.
We were delighted that some new friends came and found it enjoyable.
We now come close to concluding the last Days of Christmas, but then the great Epiphany starts. Our adult kids, the six of them, will take us out to a special dinner on January 2nd and we exchange our gifts then. On the evening of Epiphany, January 6th, we conclude our full Christmas celebration as we invite a group of friends over, each to bring a reading, a poem, a song, a musical instrument as we read and listen, sing and celebrate, then feast yet one more time.
Ah, such a glorious series of thoughtful celebrations that bring the year to a close and introduce the new one.
OK friends, I promise in the following posting to pick up on the birthdays Yvonne and I celebrated during October and November.
May the presence of the High Three be upon you, your families and your spiritual communities in our great High Season. Bill